Hey guys! As a continuation of my tutorial on poster design, I thought I'd write a blogpost with an example. Here's the step-by-step design process of the poster "Pluk de nacht".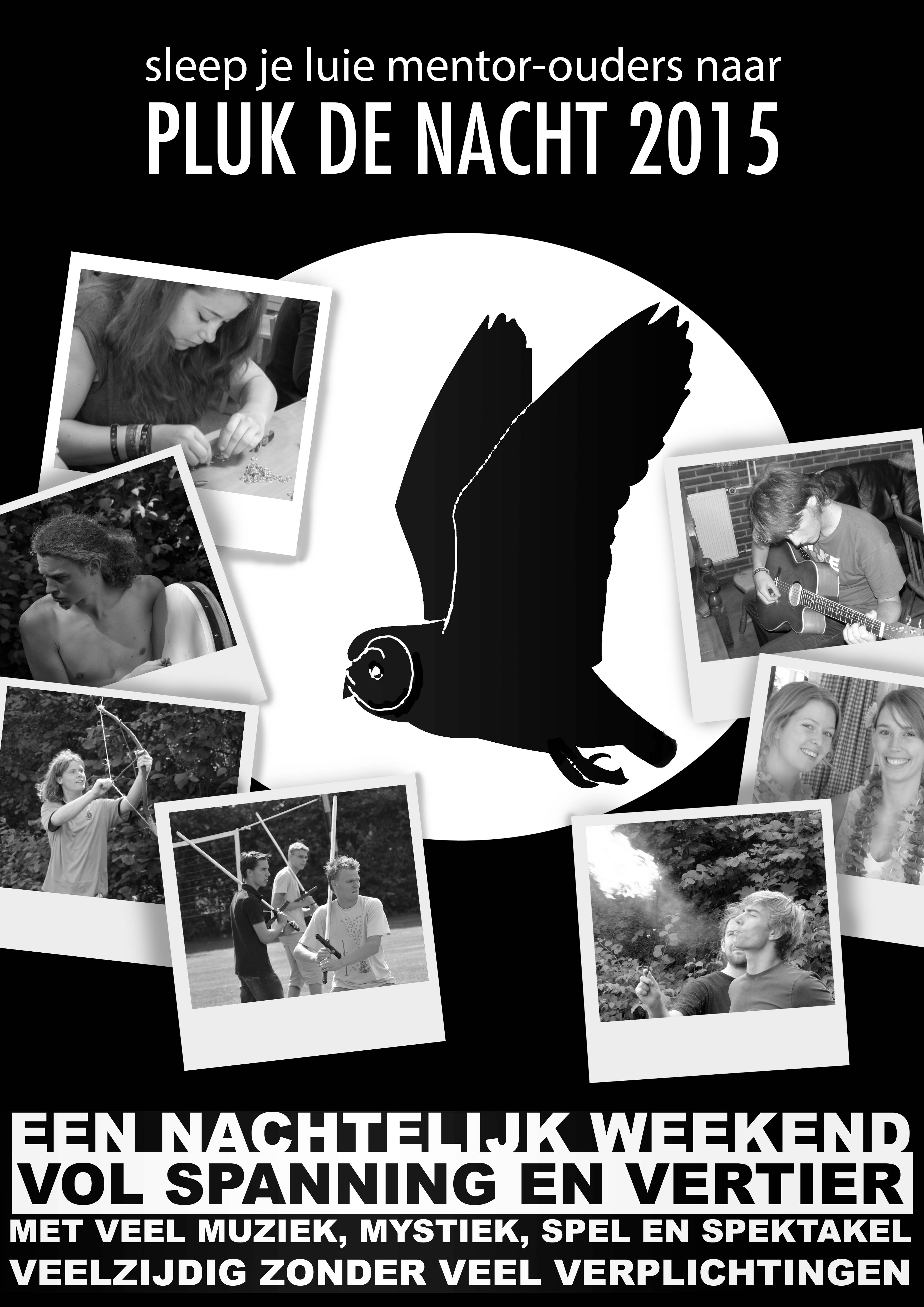 Set up the document. This poster will be printed on A3 paper. To make sure final result looks nice and crisp, I've set the document resolution to 300 dpi.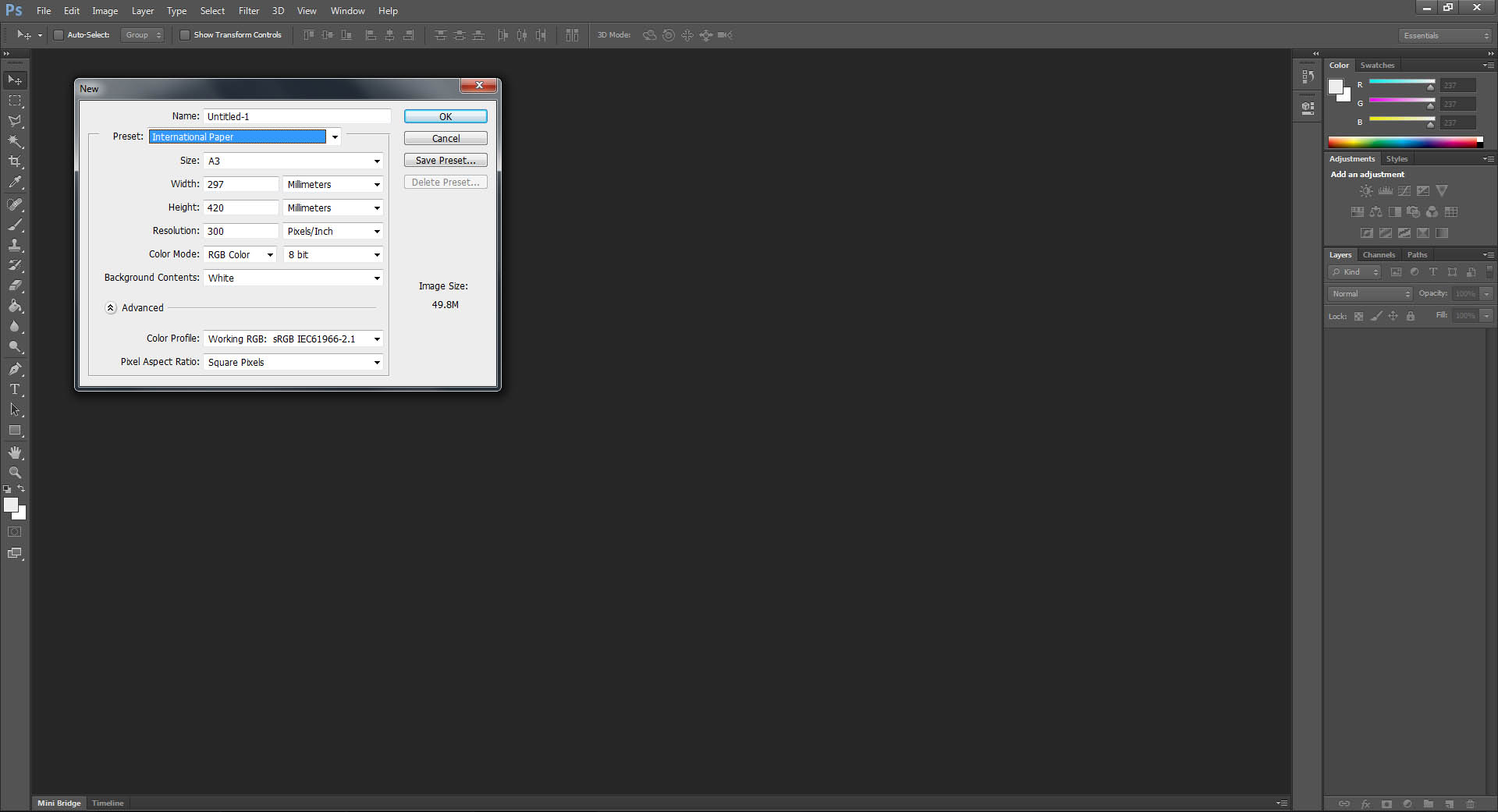 Mark the middle and the margins with guides.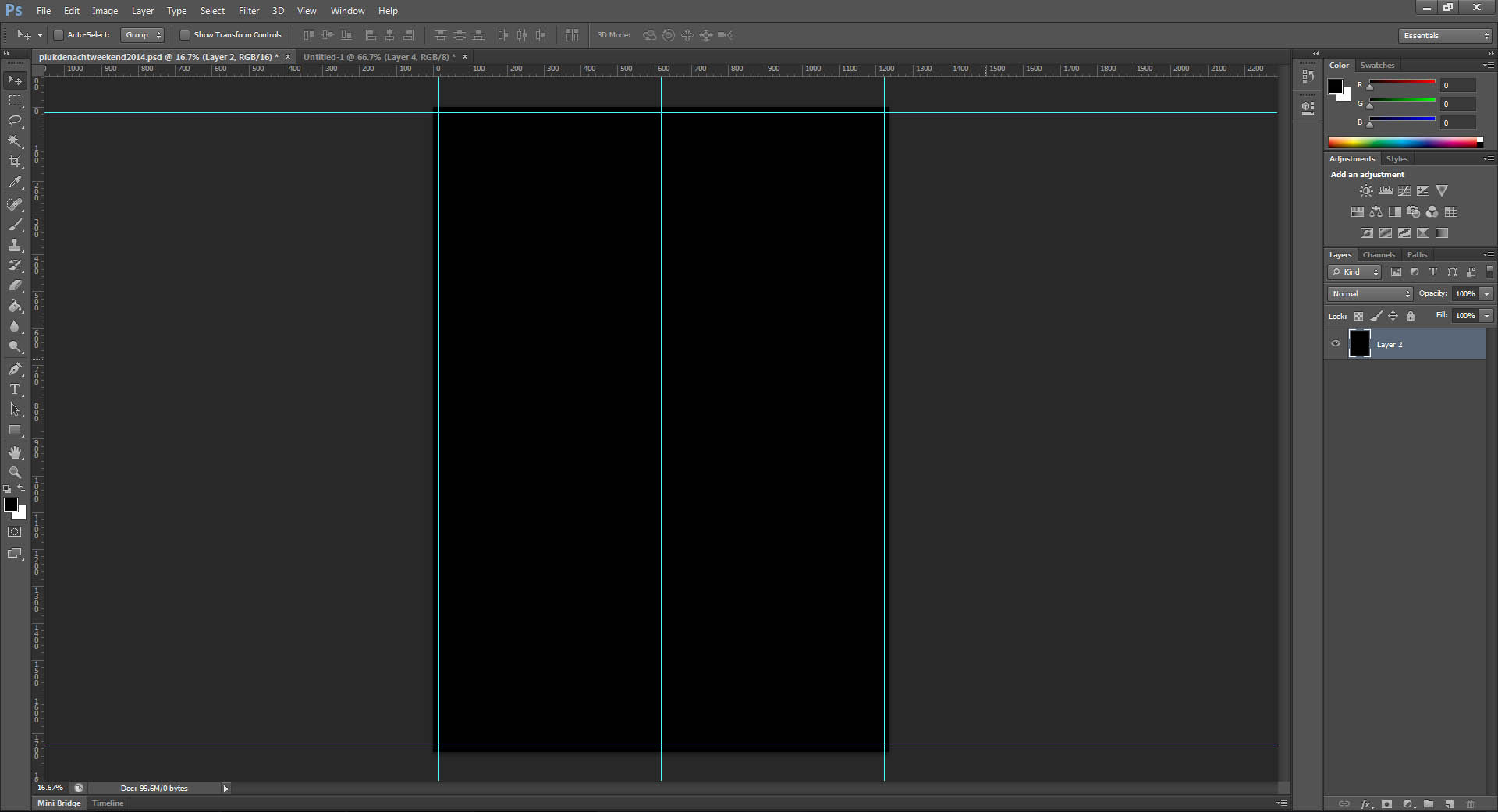 Insert all compulsory elements, in this case the name of the event and the logo. Add extra guides where neccessary.
Add all the text that should be in the final version of the poster. Now you know which amount of whitespace is left for decorative elements.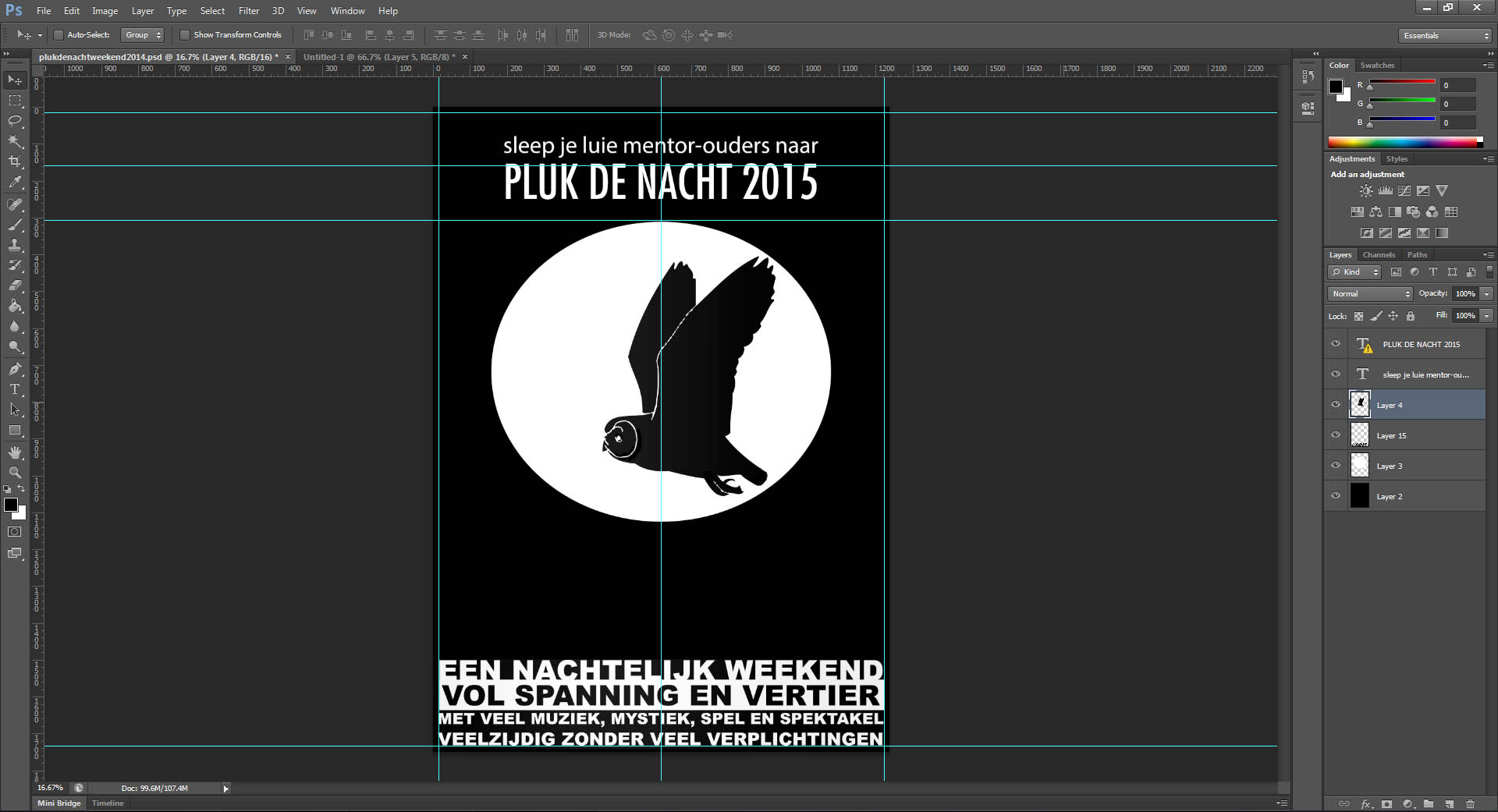 Decide how you want to fill in the rest of the poster. I decided to included some photographs of earlier versions of this event. To spice things up, I included polaroid frames for the photo's. After fiddling around for a bit I came up with the following composition: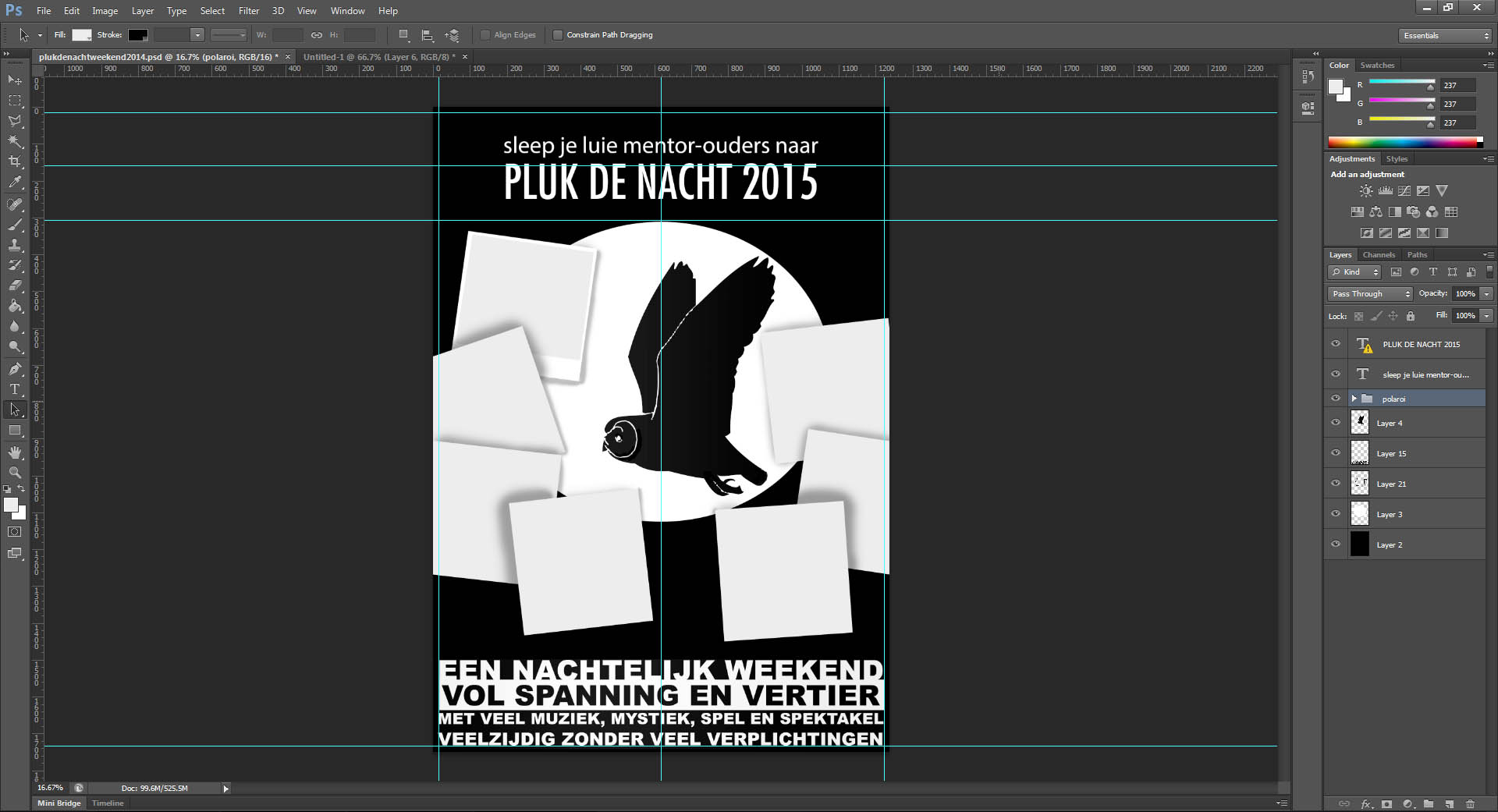 Finish things up. Tweak the poster until you are satisfied. The devil is in the details!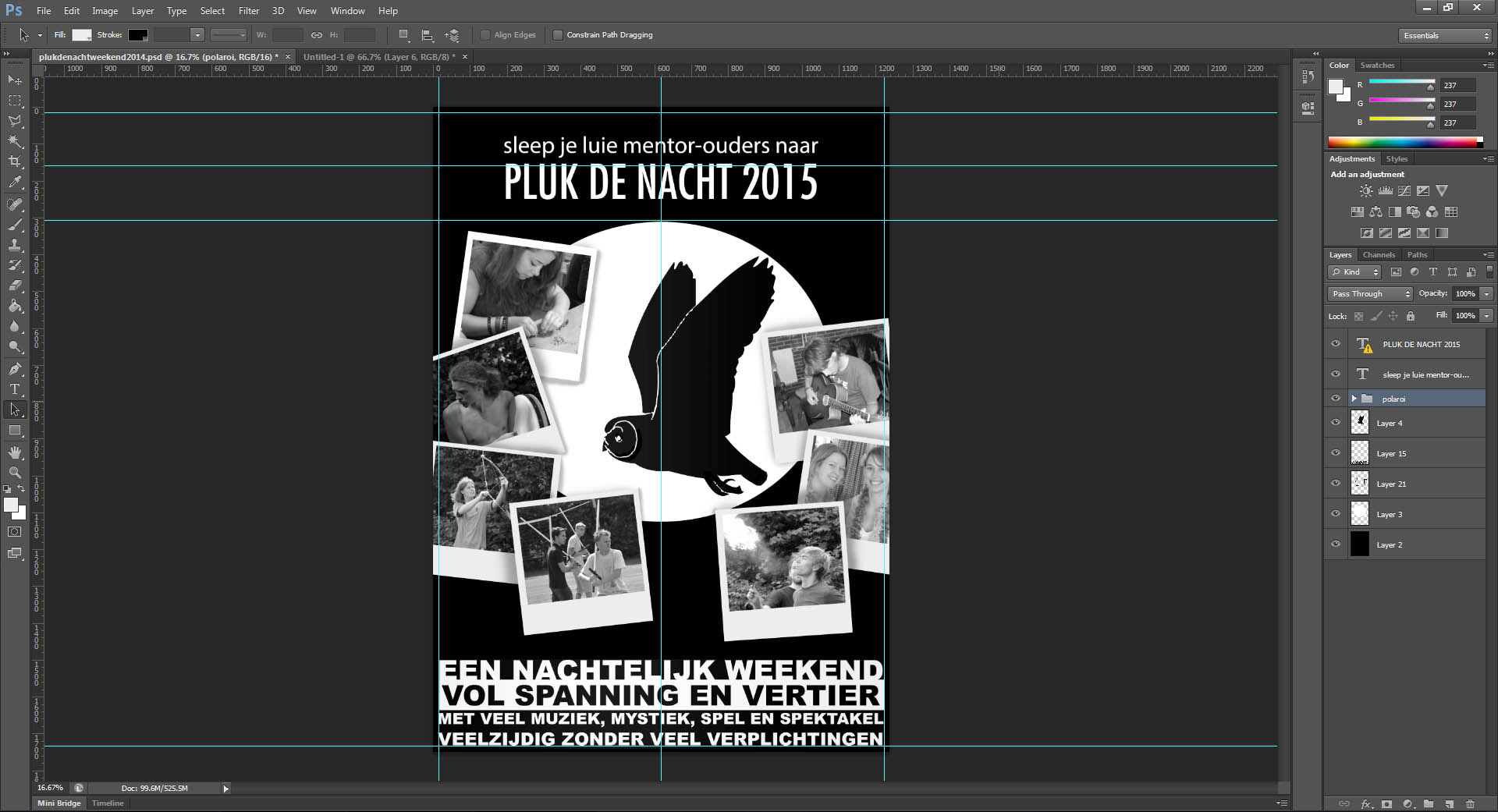 I hope this example has helped you with understanding poster design. Questions? Let me know in the comments!